Sofia Posted on October 07 2022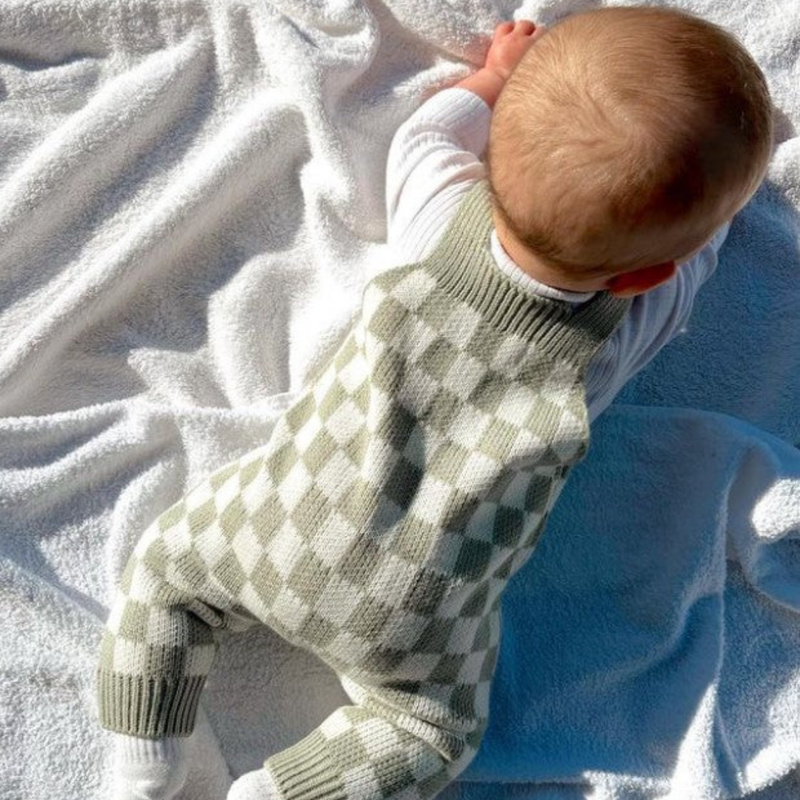 Newborn and children's clothing has changed a fair bit over the years. These days, parents tend to look for clothing that is comfortable, stylish and reflects their child's unique personality. For many parents, this means the days of 'boys' and 'girls' clothing are over.
Unisex baby clothes are designed to suit all children, regardless of their gender. Buying unisex baby clothes is a great option if you're looking for practical garments that don't limit your child's preferences and potential.
What Are Gender Neutral Baby Clothes?
Gender-neutral baby clothes are slowly becoming more popular as parents move away from traditional pink and blue colours. While some parents choose gender-neutral clothes because they don't know the gender of their baby, others simply want their child to be able to wear whatever they want, regardless of the colour or pattern of the clothing. 
Gender-neutral baby clothes tend to come in understated colours. While pink and blue have heavily gendered connotations, colours such as grey, white, red, navy, and green are less associated with either boys or girls.
Unisex baby clothes may also feature patterns, images and words that are considered gender-neutral. Traditionally, a tee-shirt with a racing car on the front might be considered 'boyish' and a jumper with a love heart might be seen as 'for girls.' Gender-neutral clothing, on the other hand, will often have patterns of animals, shapes, and symbols that are not particularly associated with one gender or the other.
Benefits Of Unisex Baby Clothes
One of the main advantages of unisex baby clothes is that they can be handed down from one child to the next, regardless of gender. This can be a great way to save money, especially if you have multiple children close in age. 
Another benefit of unisex baby clothes is that they tend to be more versatile than gender-specific clothing. You can mix and match different pieces to create new looks, and you're not limited to traditional 'boy' or 'girl' colours and styles. In other words, you can dress your baby in whatever you think looks best, without worrying about whether it's associated with their gender.
Finally, some parents prefer unisex baby clothes because they feel it gives their child a bit more freedom when it comes to self-expression. With unisex clothing, they can wear whatever they want, whenever they want, without being constrained by societal norms.
In the end, there's no right or wrong answer when it comes to choosing between unisex and gender-specific baby clothes. It's entirely up to you as the parent to decide what's best for your child. However, if you're looking for versatility, affordability, and style, unisex baby clothes are definitely worth considering.
Gender Neutral Outfit Ideas
The team at My Little Wardrobe are passionate about providing parents with stylish and affordable clothing options for their little ones. Many of our products are suitable for both boys and girls and feature patterns that all kids will love.
Our broad range of unisex baby clothes includes a number of rompers and bodysuits in gorgeous gender-neutral colours. The Ribbed Button Bodysuit, for example, is made from a soft, comfy material and will look good on either your son or daughter.
If you're shopping for a toddler, why not a pair of our Ballerinas and Boys — White Distressed Jeans with a MLW By Design — Personalised Name Stripe Hoodie? This combo offers a gender-neutral streetwear look that will ensure your kid is the coolest on the playground.
Spend some time browsing our broad range of products to find more great unisex baby clothes and toddler outfit ideas. We stock garments from many leading newborn and kids clothing designers and are always updating our range.
Whatever your child's interests and clothing preferences, you'll find what you're looking for at My Little Wardrobe.