Brad Posted on May 18 2022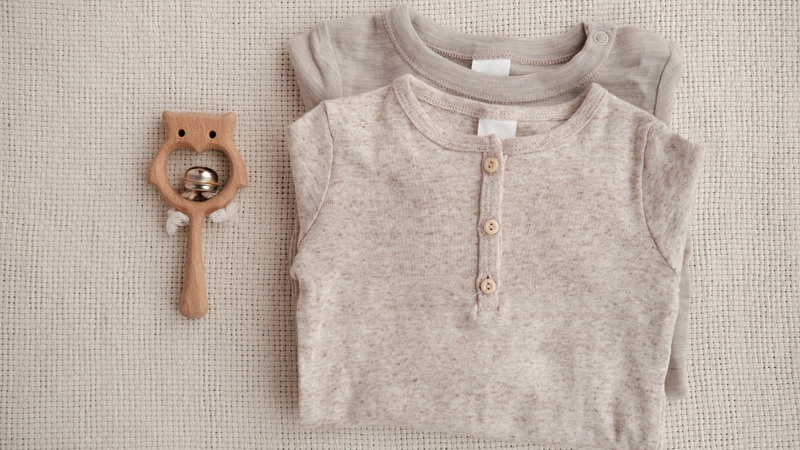 We have all had those days when dressing up our baby can be a hassle. You're running late, or the baby didn't sleep well, or it's just one of those days. And on those days, fussing with your baby's clothes should be the last thing on your mind. So for a fun, easy look, we at My Little Wardrobe have come up with 6 outfit ideas for an easy day out.
We all want our kids to look their best, whether they are chilling at home, going out for some fresh air or meeting loved ones and friends. But sometimes it can be a struggle to find matching tops and bottoms. With endless washing and often chaotic storage, it's sometimes a miracle if they go out dressed at all. We have handpicked 6 cool outfit ideas in neutral colours which are easy to mix and match, saving you time and headspace.
For the Girls
A smart wardrobe choice can be the "set" – a mixed-and-matched set of top and bottom designed to be worn together. We have a range of fabulous sets in neutral colours such as brown, beige, and light pink with patterned shorts to contrast. The beauty of these combo sets is that you can mix and match them for endless looks.

A neutral coloured romper or onesie is also a great choice. Some of our customer-favourites are the Flutter Basic Romper in beige and the Ribbed Flutter Onesie in calming earth tones. To shake things up with the one-piece, try a neutral coloured bodysuit as the basis of a great mini outfit. It is so easy to pop one on, then add shorts, skirt, or dress. When you choose a more neutral colour, it can be paired with a wider range of colours and patterns than a bold colour. Just like adults have a few neutral pieces in their wardrobes, baby styling can work in the same way.
It's also a great idea to have a range of unisex, neutral-coloured tees and tops, especially if you plan on adding to your brood. It can be expensive to buy entirely new sets of clothes  when a new brother arrives and all you have is girly stuff. Kids grow out of clothes very quickly, so it's more economical to be able to reuse clothes for the younger siblings. All our clothes at My Little Wardrobe are handpicked for quality, so they are made to last. 
For the Boys
Boys' outfits often lend themselves to neutral colours. We suggest a mix and match approach to planning a boy's wardrobe. Using neutral basics such as greys, browns and creams means that any further items are likely to match. Statement pieces can work well with these neutral basics.
A classic pair of jeans in blue or black denim is a basic for a boy's wardrobe. Suitable for all kinds of boisterous play, jeans are a classic in every boy's wardrobe. Pair with a cute hoodie, neutral jacket, or a camo print staple tee for a cool look.
A neutral jacket can also be a wardrobe staple. Choose a colour that won't show stains too easily such as charcoal or tan. Charcoal is a versatile colour and can work with other shades of greys and blues, and even bright colours such as orange or red. Tan is a good choice to be paired with denim, black, orange and so on. With those basics, you can then add interest with a statement beanie or printed T-shirt, or even customised embroidery. 
Just as you would plan your own wardrobe, you can also plan your little bub's. At My Little wardrobe, we have sourced some of the best kids' clothes from around the world. We value quality and workmanship in all the products we offer, so shop today for the best in children's clothing!