Posted on July 05 2021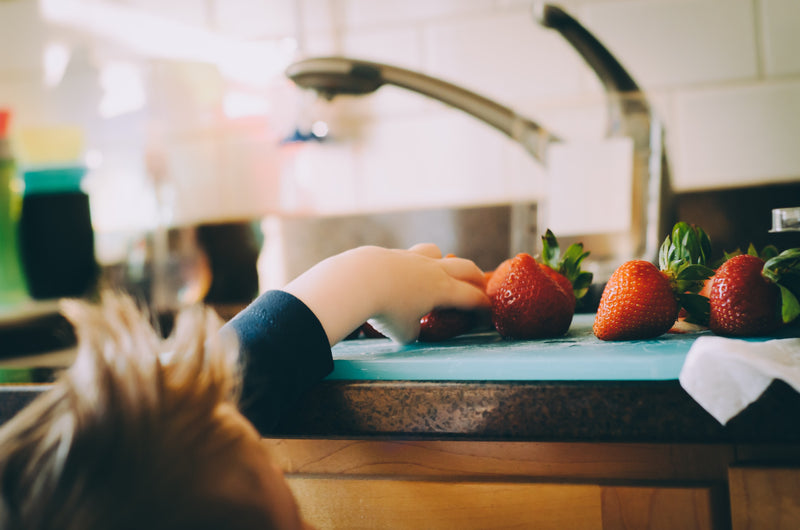 There's usually one in every family. The fussy eater. And whilst we love them, meal times can be a nightmare. For some famillies it means preparing two or three separate meals, after a while it tends wears thin.
We've found the best snacks/food ideas for those fussy eaters. Go grab a pen and paper because you are going to want to add these to your shopping list.
POPCORN CHICKEN
The lovely folk at One Handed Cooks have the BEST recipe for popcorn chicken that even the fussiest of eaters won't be able to say no. 
PIZZA ROUNDS
One Handed Cooks did it again. This time they've nailed a fuss free pizza round that doesn't have all the topping slide off when eating. Best eaten hot or cold. They are delicious either way!
BANANA SUSHI
Have you ever seen anything as clever or cool as this? What a great idea. You can be as creative (or not) as you want! Kudos to My Fussy Eater. We are living for this recipe!
MAC & CHEESE WITH (SECRET) CAULIFLOWER
An all time favourite with a hidden and healthy twist. Ciara at My Fussy Easter has mastered this mac and cheese recipe with a secret veggie sauce. The kids will NEVER know. 
HEALTHY HOMEMADE GUMMIE BEARS
Now here's a treat we can get behind. Healthy, refined sugar free and only 3 ingredients. And because why should kids get all the fun, the team at My Kitchen Love have added a recipe to make them 'adult' gummies with wine. You can thank us later.
SOME TIPS
Lastly, here are some tips from Raising Children that will hopefully help solve those fussy eater problems.
Make mealtimes happy, regular and social occasions.

 

Try not to worry about spilled drinks or food on the floor.
Start small. For example, start by asking your child to lick a piece of food, and work up to trying a mouthful. And

 

praise your child

 

for these small attempts.
Never force your child to try a food. He'll have lots of other opportunities to try new foods.
If your child is fussing about food, ignore it as much as you can. Giving fussy eating lots of attention can sometimes encourage children to keep behaving this way.
Make healthy foods fun – for example, cut sandwiches into interesting shapes, or let your child help prepare a salad or whisk eggs for an omelette.
Turn the TV off so your family members can talk to each other instead.
Set a time limit of about 20 minutes for meals. Anything that goes on too long isn't fun. If your child hasn't eaten the food in this time, take it away and don't offer your child more food until the next planned meal or snack time.