Brad Posted on May 11 2022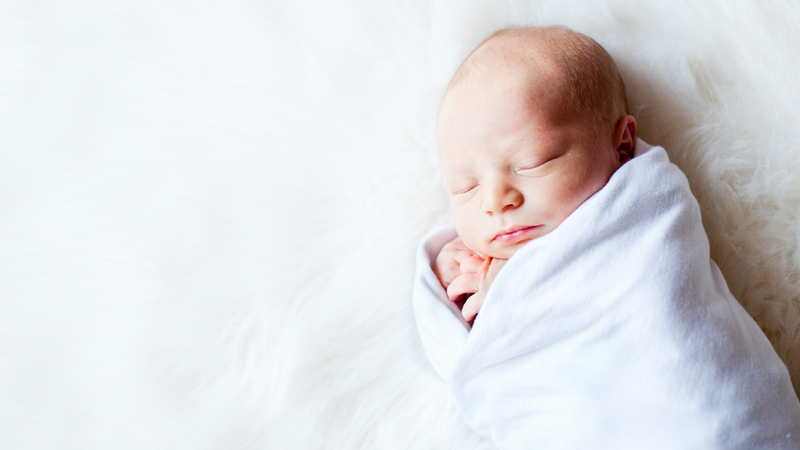 Most parents spend the early years of their kid's life feeling sleep deprived and exhausted. Over-caffeinated and under-rested becomes daily life. If this sounds familiar, you are really not alone! Babies are notoriously hard to put to bed and getting them to stay asleep is a task. And, babies keep waking up at night for feeding and nappy changes. However, help could be at hand – swaddling can encourage your baby to stay asleep longer, giving you some precious downtime back. Swaddling has been long used in many cultures as a method to make a baby feel safe and secure. While swaddling cannot stop your baby from fussing in the night, it can make sure your baby feels snug and secure enough to sleep for longer durations. Read below to understand how to swaddle your baby so that they take longer naps at night.
How can you swaddle?
Simply speaking, swaddling means wrapping your baby in a cloth. The idea is that it mimics the feeling of being protected and warm inside the womb. However, care must be taken when swaddling to keep bub safe. It is important not to swaddle too tightly as the baby could be uncomfortable or overheat. You don't want your little one to feel cramped. 
It is not recommended to swaddle the baby while feeding as the position can be unnatural and may even make the baby prone to hip displacement. Likewise, you should not swaddle above the baby's shoulders – the head and neck should be free to ensure they can breathe easily. The best swaddling ensures your baby has enough wiggle room, but is also tight enough to be a snug fit. Swaddling is most often used for sleeping – but do make sure the baby is sleeping on his or her back and check the baby's temperature regularly.
What kind of blanket should I use?
It is very easy for a baby to overheat, so you need to select a blanket that is lightweight and breathable. At My Little Wardrobe, we have a range of different solutions which are multifunctional and beautiful. One of our personal favourites is the Bandana blanket. Made of soft, breathable fabric, this fab wrap can be used to shade a baby in a pram or pushchair, it can provide discreet modesty when feeding, and it can be used as a swaddle! We even have a matching beanie and turban to complete the look. 
Our customers are huge fans of our bamboo swaddles, and we love them too. Some of our swaddles are made from organic bamboo. Bamboo is a unique fabric that was specifically chosen as it's so soft and comforting. We have a range of exciting prints and colours which you and your baby will love! These fantastic swaddles can also be used for a range of different purposes, such as a changing mat or a light blanket. We also have a range of cotton swaddles with fabulous detailing, which generations can treasure and pass on. For warmer coverage, we love our combed cotton knitted blankets. Super soft against delicate skin and can be used alone or with a contrasting swaddle to send bub to dreamland.
As parents ourselves, we understand that baby items must be practical as well as beautiful, which is why all our swaddles and blankets are machine washable. However, do take care to follow the washing instructions carefully as different fabrics require different temperatures! We are sure you will want to keep your beautiful swaddle in pristine condition for all your kids to enjoy.
Tired mums and dads everywhere – embrace the swaddle! Take a look at our extensive range of swaddling solutions to encourage your baby to sleep soundly and give you a much-deserved break. Shop the collection now!