Brad Posted on December 20 2022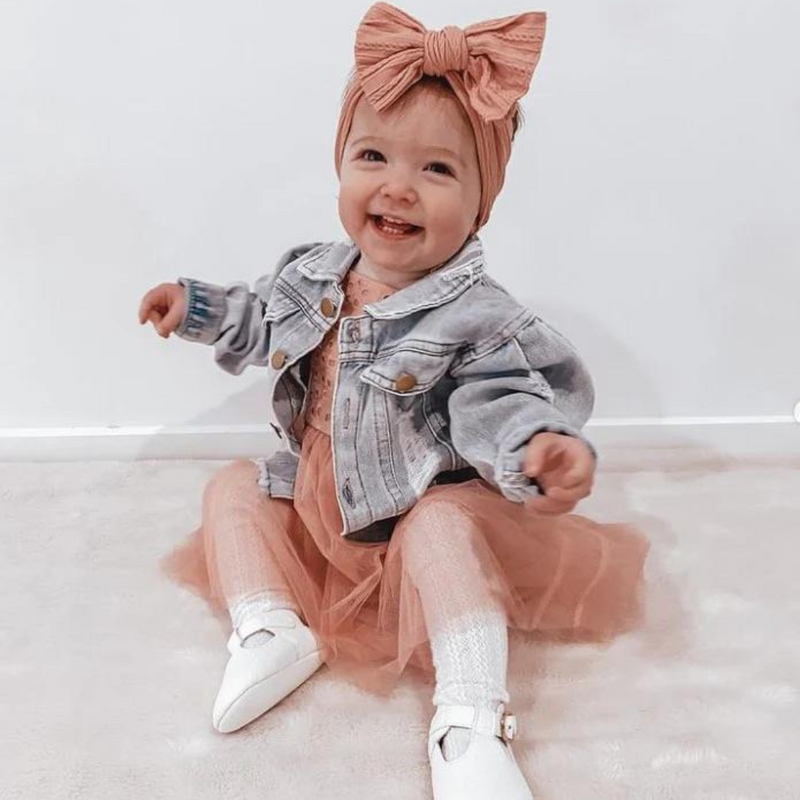 As the days become longer and warmer, there is no better time than the present to begin looking for summer footwear for your little one. Time to transition from thick, protective layering to open, quick dry footwear that will make your baby feel comfy. 
Summertime often means outdoor activities and plenty of heat. That's why lightweight, easy-to-wear shoes and sandals for kids are a great option to keep them comfortable and safe during these warmer months. Not only are these designed with thinner soles, breathable fabrics, and adjustable straps for an optimal fit, but they can also provide arch support for growing feet. 
When it comes to shopping for baby summer shoes and slides, the choices can seem endless! However, here at My Little Wardrobe, you will find a collection of carefully chosen summer essentials designed to keep your little one cool, comfortable and stylish. With sizes for newborns up to 18 months, we have everything from lightweight sandals and flip-flops to breathable booties. Now, let's dive into what kind of footwear would work best for your child for the summer. 
Sneakers
Sneakers are an ideal summer choice for kids since they offer a combination of comfort and practicality. Breathable fabrics help keep feet cool, while features like foam insoles provide cushioning to reduce fatigue during hours of running, jumping, and playing. Check out these Chunky Runners to see what we mean. 
Additionally, My Little Wardrobe offers sneakers in various styles to suit whatever outfit you have planned for your child. Given these versatile benefits, it's easy to see why sneakers are often the go-to choice for stylish and comfortable kid-friendly summer wear.
Sandals
The open construction of sandals allows them to quickly dissipate heat, keeping your child's feet cool no matter how hot it gets outside. Sandals come in so many different shapes and styles that there is something for every child, no matter their preference. 
They're also incredibly lightweight, like these Velcro Slides, while still providing traction on various outdoor surfaces such as concrete, grass, and even around water. Plus, with the wide range of options available on My Little Wardrobe, you can choose a sandal that securely fits your toddler's feet for maximum comfort and support all day long! Thanks to their travel-friendly nature, it's clear to see why sandals make the perfect summertime companion.
Thongs
Thongs are an essential accessory for a kid's summer wardrobe. Not only are they functional, but they are also affordable and perfect for sunny days at the beach or in the park. Made from sturdy yet light materials, thongs provide extra comfort during the summer months that bulky sneakers can't offer. 
Plus, with so many vibrant hues, patterns and styles available, like the Havaiana's Thongs, kids can be as creative as they want when selecting a pair to suit their personality, whether they like Peppa Pig Thongs or Disney characters. And with just a few straps or none at all, instead of complicated buckles or laces, it's an easy and hassle-free way to get them ready for a fun-filled day outdoors.  
Swimwear 
Swimwear footwear is a must-have for summertime fun! Whether your little one is playing by the pool or running along the shoreline, these beach sandals for babies offer great protection from hot surfaces and slippery conditions. The soft and flexible upper material offers protection on top, and the grip on the exposed sole gives enhanced traction. Available in an array of fun designs and styles, these baby sandals are sure to make a splash at any outdoor activities your child may participate in this summer!
My Little Wardrobe's summer collection of kids' footwear surely has something for everyone. From sandals for toddlers to walk around the pool to sturdy sneakers for babies for outdoor adventures, we have options that are both stylish and functional. High-quality materials guarantee lasting reliability and comfort — you can rest assured your child's feet will be well protected from the heat of the season. Offering a wide range of colours and styles, you're sure to find something that fits your child's personality. 
Shop our collection today and find the perfect summer shoes for your little one! For more information, check out our FAQ section or get in touch with us if you have any questions.