Brad Posted on December 06 2022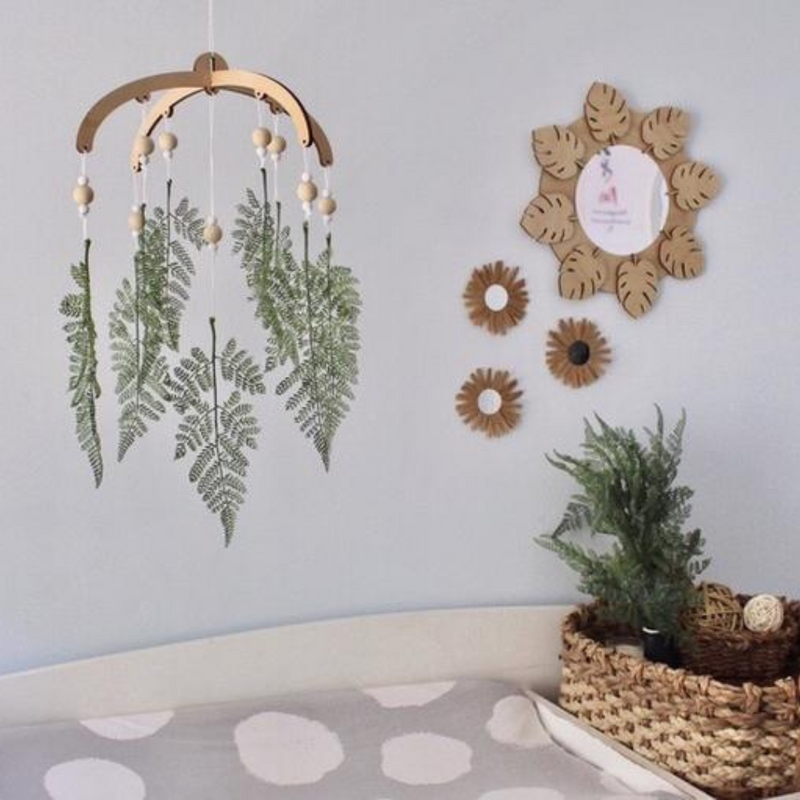 Your baby is finally here and you're ready to start accessorising their room! Congratulations! Though it may seem daunting at first, there's no need to worry. Just take things one step at a time and make sure you have all the essential accessories for your new bundle of joy.
To help get you started, My Little Wardrobe has put together a list of all the must-have baby accessories. From teethers and change pad covers to mobiles and toys, we have all the items you'll need to keep your little one happy and healthy.
1. Change Table Covers
A change table cover will help keep your nappy changing area and change pad clean. You will need a few spare sheets for when a poonado happens. And definitely get them before you need them. You can purchase change pad covers that double as a bassinet sheet or cot sheet.
2. A Teether
Teething can be painful for babies and toddlers, but with a good teether they won't have to deal with any discomfort. Choose an ergonomic teether that fits comfortably into their mouth and helps relieve pressure on gums and teeth. You can also get teethers that can be used as a rattle too.
3. A Mobile
A mobile is a great way to entertain your child when they are awake. Mobiles come in different shapes and colours. They can come in the shape of palm trees, ferns, bears, bunnies and more. Some even include lights and music so that you can play soothing tunes to calm your tot down.
4. Toys
Toys are essential for helping children develop their motor skills and imagination. There are plenty of options available to help your child learn about the world around them but you should ensure that the toys you buy are safe and age-appropriate. If your child is under 1 year old, then a mobile, a rattle and some plush toys will be more than enough to keep them entertained. If they are between 1 and 2, then a plastic car and some simple puzzles are a great choice. If your not-so-little one is older than 2, then some more challenging puzzles, ride-on toys and tricycles will keep your home filled with giggles.
5. Bibs
Bibs are useful for preventing messes and protecting your child's clothing and skin. Between 0-6 months old, your baby will only need a bandana bib to absorb any milk that goes astray. You might even wish you had a bib too. After 6 months old, your little one will begin to eat solids and this will require a feeding bib. These bibs are usually waterproof and some even include a pocket to catch falling food bits. You will also need to keep the bandana bib on between meals at this stage because your baby will begin teething and with that comes a lot of drooling. The bandana bib will prevent the drool from irritating your child's skin and causing rashes.
6. A Photo Frame or Birthday Board
Some baby accessories are actually just for you, like a photo frame or birthday board. Your photo frame could be minimalist with just the name and photo or you can get one that includes all the details from the time of birth. A birthday board is a collage of photos of every month in your little sweetheart's first year. Both are super sweet mementos that you'll cherish forever.
These are just a few of the essential accessories you'll need for your new baby. With these items on hand, you'll be well on your way to being a great parent! For all of these and more, be sure to check out our collection of baby accessories.
At My Little Wardrobe we take pride in our customer service, quality and of course style! Everything you want can be shipped to you. Our friendly staff are always available to answer any questions you may have, so feel free to contact us with any queries and we'll be happy to help you.